Used XYZ CT52 LTY rarely available on the used market. In fantastic condition with a large tooling packing, Driven tool, C axis & Y axis, swarf conveyor LNS servo Barfeed, Tool setter and parts catcher.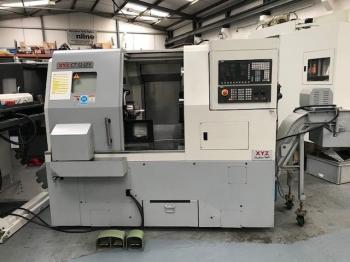 Siemens 810D Shop Mill Control with Hardinge 5C 4th axis head. Number of Axes : 3 Table size: 600 x 320 X Axis Travel : 450 mm Y Axis Travel : 351 mm Z Axis Travel : 379 mm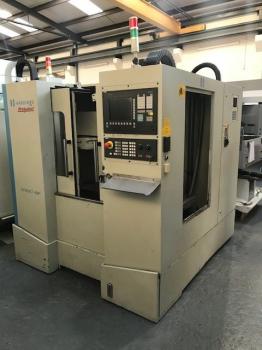 Big Bore CNC Turning Centre Swing over Bed:790mm (31.75") Swing over Cross Slide:518mm (20.75")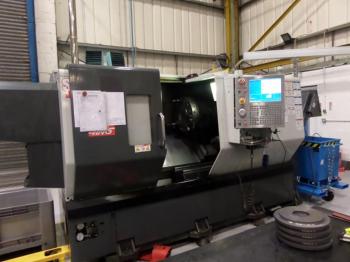 Immaculate 2016 Super Mini Mill 2 with 10,000 RPM spindle 20 tool changer. The Super Mini Mill 2 is enhanced with a faster tool changer, faster spindle, and higher rapids for improved production output and part finish.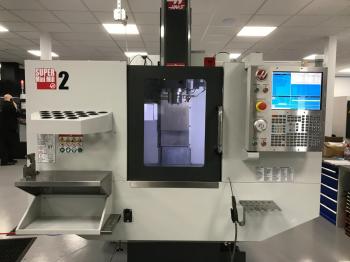 Machining Envelope: X-Axis 600mm Y-Axis 410mm Z-Axis 520mm Rapid Feed Rates 40m/min X& Y, 20M/min Z Spindle Power 8.5KW Speed range 40 to 6000 RPM Taper BT40 Work Table Surface 840mm x 420mm Max Load 500Kgs Toolchanger Capacity 22 tools Tool to Tool 5.2 secs Chip to Chip 7 Secs Max Weight 6Kgs Max Length 250mm Control Heidenhain TNC370